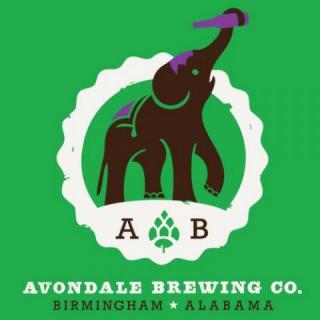 Brief History and Information:
Like many of the breweries opening in Alabama over the past 5 or so years, Avondale Brewing Company was started by a homebrewer who decided to take the leap of faith that his passion could pay off with the loosening of the beer laws in the state. Craig Shaw and Cody Lake created a brewery with a penchant for Belgian and German-influenced beer and honoring the Avondale neighborhood with references to its history in the names of its beers. Miss Fancy, an elephant from a century ago who had a taste for bootleg liquor, serves as the brewery's mascot and is honored with a tripel named after her.
Avondale conducts brewery tours on Wednesdays (5pm and 6pm) and Saturdays (Noon, 1pm, 2pm). You need to book your reservation via Avondale's website. The tours cost $15 and include the tour, Avondale souvenirs, as well as a pint of beer.
Tap Room Hours:
Monday – Wednesday: 4–10pm
Thursday: 4–11pm
Friday: 3pm–12:30am
Saturday: 12pm–12:30am
Sunday: 1–10pm