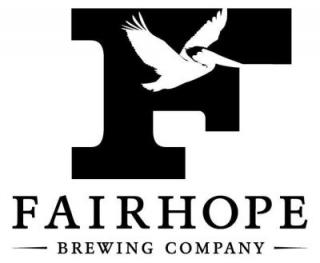 Brief History and Information:
Founded in 2012 by the husband-and-wife team of Michele and Brian Kane, the homebrewer and beer columnist Dan Murphy, the former president of the Free The Hops Gabe Harris, and Brian's former law school roommate Jim Foley. It all started when Michele - who was living in Alaska and enjoying the wide selection of craft beer available in the frozen north - wondered why Lower Alabama didn't have a similar local brewery making excellent beers. Just a short time later, the first batch of Fairhope Brewing Co.'s beer went into the fermenter just before the Mayan's end of the world - Dec. 21, 2012 - and the doors on the Fairhope Brewing Company opened on January 6, 2013 with two beers - Everyday Ale and Section Street Wheat.
Now, the Fairhope Brewing Company has 5 different "year-round" beers and a wide variety of rotating options. Their beers are available in Baldwin and Mobile Counties on draft and in bottles, and on draft in Birmingham, Tuscaloosa, Huntsville, Montgomery, Auburn, and Pensacola.
Tap Room Hours:
Monday: Closed
Tuesday: 4:00–8:00
Wednesday: 4:00–10:00
Thursday: 4:00–10:00
Friday: 2:00–10:00
Saturday: 12:00–10:00
Sunday: 2:00–7:00