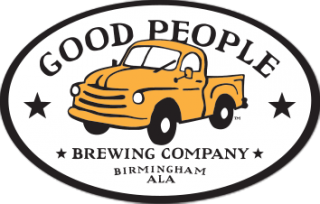 Brief History and Information:
Good People Brewing Company is located in downtown Birmingham, Alabama. The brewery sold their first beer on July 4th, 2008. As of 2015, Good People has five year-round beers, four seasonals, and the occasional one-off to keep their fans in their toes.
Tours are offered on most Saturdays at 2pm, 3pm, and 4pm. It costs $10 for the tour, a collectible glass, and a pint of beer. The tours are done first come, first serve in groups of no more than 15 people. Private tours are possible.
Tap Room Hours:
Monday - Wednesday: 1-10pm
Thursday - Saturday: 1pm-Midnight
Sunday: 1-8pm