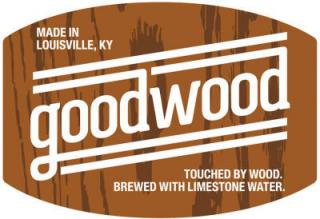 Brief History and Information:
The guys behind Goodwood are three of Louisville's longest-serving brewing veterans, running production breweries in the city since 2001. Now thrilled to branch off on their own, this splinter group of beer makers has rebooted its brewery around the success of its most renowned product: Bluegrass Brewing Company's Bourbon Barrel Stout (now the Goodwood Bourbon Barrel Stout). To that end, Goodwood's "shade-grown beers" are all touched by the natural gradations of reclaimed casks and other wood types for flavorful expressions that are unique to Goodwood, and use the local limestone water - one of the other key ingredients in Kentucky Bourbon.
Tap Room Hours:
Tuesday – Friday 4 p.m. to 11 p.m.
Saturday 2 p.m. to 11 p.m.